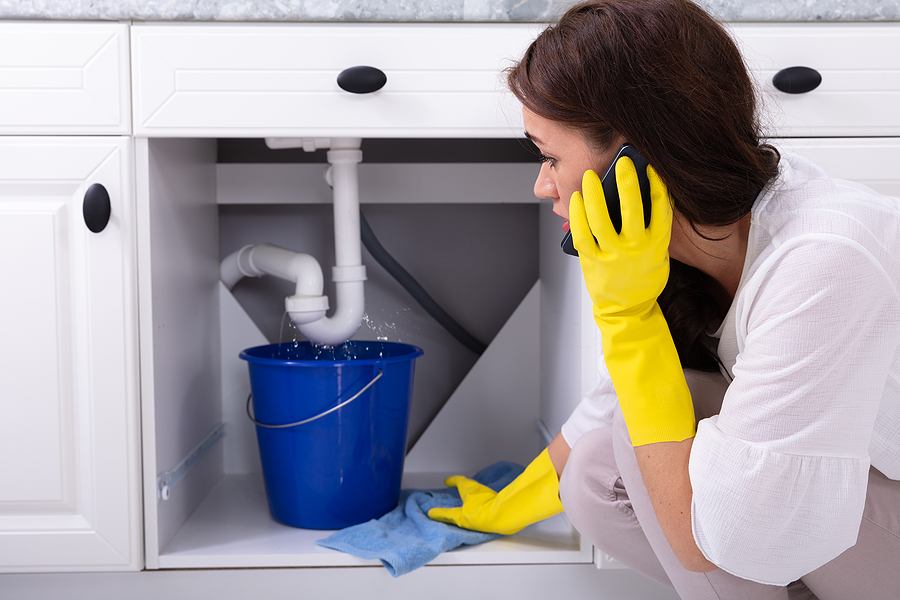 October 16, 2022
4 Handling Tips For Handling A Plumbing Emergency
One of the most stressful moments in the life of a homeowner with plumbing problems is when it comes to their emergencies. When the water suddenly rushes down your pipes and starts to leak, you don't know what to do. At Beall Contracting, we are here to teach you more about the actions you can take during emergencies to prepare for the future. Throughout this article, we will go through different tips for handling a plumbing emergency and how Beall Contracting can help.
Shutting the Main Valve
You have a sudden leak and don't know what to do? Quickly locate your water valve. If you don't know where it is, if you already have a trusted plumber you have worked with, call them to tell you the location of the main valve. If you don't know any plumbers, you can call any plumbing service, and they can list a few places that might have it. We recommend everyone to see the valve's location before any emergencies, as it might play a critical role in the functioning of the pipe. The closed pipe will allow you to prevent other major plumbing issues like a bursting pipe or room flooding.
Shutting Other Areas
Although the water valve is the main thing we want to focus on, we still don't know how extensive the damage is. For this reason, after you shut the water valve, quickly rush over to your electric circuits and close them one by one. The electricity can even create fire. If the electric circuits are in contact with the water, simply wear protective gear like gloves. Another thing we want to shut down is the water heater. Water heaters can be overheated and have a risk of explosion.
Identify the Problem
Now that you have shut the valves, you should be calm. Look around the house for the damage caused and try to identify the zone from which the damage was caused. If you have identified the problem and it seems like a minor issue, you can try to do a quick fix. However, if the problem is beyond anything you can, don't try to fix it; simply call a professional plumbing service to come fast.
Avoid Any Chemical Usage
Many believe the plumbing problem has occurred due to clogged drains. For this reason, they try to use chemicals to get rid of this blockage. Avoid using these chemicals as they may further damage the pipes, which can contribute to even more significant leaking problems.
Beall Contracting
Plumbing is a significant problem that many homeowners should take precautions on. In this article, Beall Contracting has gathered the information you can use in an emergency. However, as we stated above, if the damage is beyond something you can take control of, then calling a plumbing service is the best option. Thankfully, with our modern equipment, professional plumbers, and dedication, you have nothing to worry about. Call us today to learn more about us and our services.