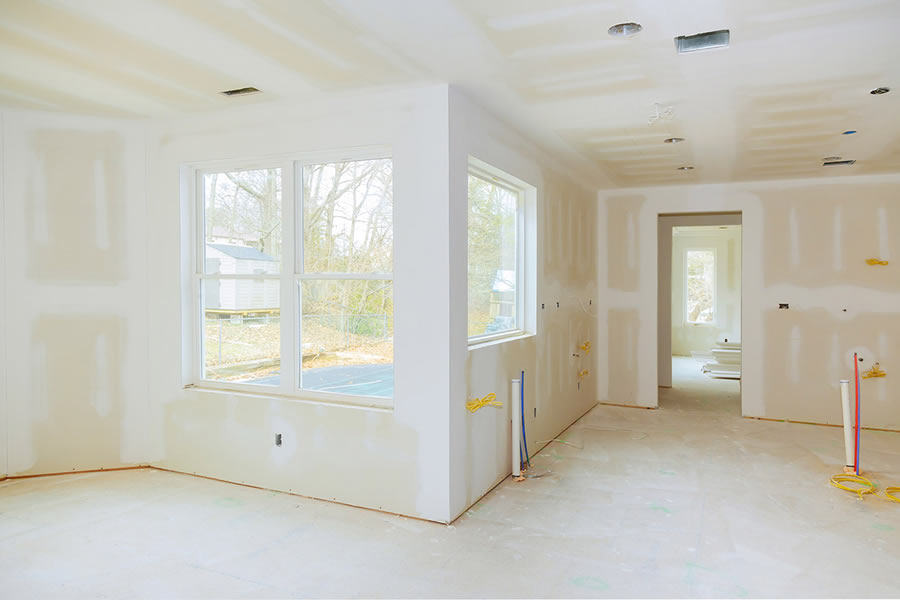 June 28, 2021
Drywall Repair in Allison Park
Drywall is a great product. It is thin enough to easily repair and strong enough to handle a beating. One of the more common ways that drywall can be damaged is when large furniture is moved around and causes dents, cracks, or holes in the drywall. Active kids and pets can also cause damage to drywall. While drywall is sturdy, it can't stand up to everything. That's why at Beall Contracting, our professional handymen committed to providing quality drywall replacement in Allison Park. Your search for "reliable drywall repair near me" ends with us. Our team is equipped with the tools and knowledge to deliver quality drywall installation to our wonderful customers in Allison Park.
Why Do I Need Drywall Repair?
There are a few different reasons why you may want drywall repair. One sign that it is time for drywall repair is if you've got cracks, dents, or holes in the wall that ruin the aesthetic of your home. The purpose of drywall is to protect your home from the outer elements. When there are holes or cracks in the wall, it could let wind, residue, insulation, or pests into your home. Drywall also acts as an insulator. Heat or air conditioning could escape from the cracks in your drywall and make your home less energy efficient. If you see cracks or damages in your drywall, it may be time to invest in drywall replacement. Give our team at Beall Contracting a call or schedule online for drywall repair in Allison Park today!
Drywall Replacement in Allison Park, PA
When Can I Schedule Drywall Replacement in Allison Park?
Are you in need of drywall replacement in Allison Park and not sure when you can schedule with us? If you've got dents or cracks in your drywall, it may be time to call us At Beall Contracting. If you notice water damage, it's important to get in touch with us to take a more detailed look. At Beall Contracting, your satisfaction is important to us. Scheduling online or scheduling by phone is easy. Get in touch today and let us know how we can serve you.
Can I Paint After Drywall Installation?
If you've recently had a drywall installation and are wondering if you can paint it, we vote yes! Have fun and stay creative. Drywall is so versatile and sturdy, paint will only add more character to it. Make sure to practice safety and precautions as drywall can stand up to a beating but it can't handle everything. If you notice small bumps or dents in your drywall, make sure to properly take care of those before starting to paint.
How Much Does Drywall Replacement Cost?
Drywall is relatively inexpensive and easy to fix. In order to get an accurate price on your specific project, our team at Beall Contracting will have to take a closer look. If you're searching for 'Beall Contracting drywall near me," you're in luck! We're happy to serve all of our valuable customers in Allison Park. Just give us a call or get in touch online to schedule your consultation today.