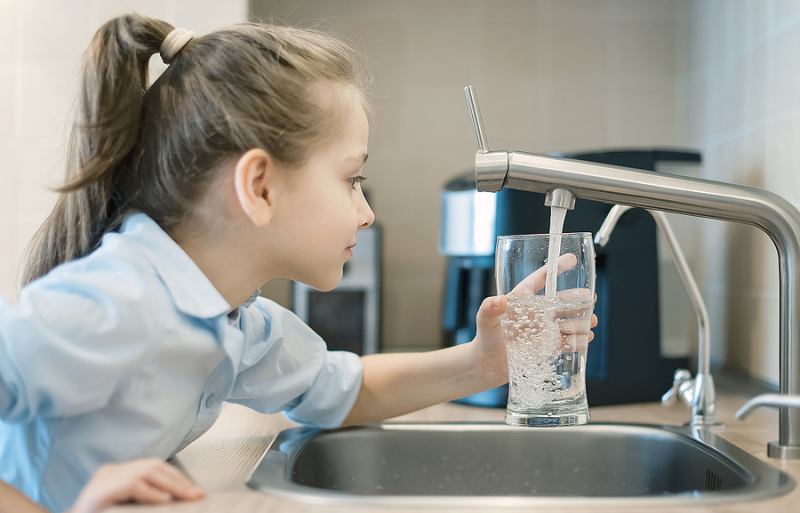 March 03, 2022
Easy Ways to Improve Your Water Quality
If your home has a constant water flow, it is easy to take it for granted. However, we rely on water for various uses, like drinking, cooking, showering, and cleaning, meaning we have to protect it from contaminants that deteriorate its quality. It is not easy to access and maintain quality water, and that's where Beall Contracting come in as your go-to plumbing repair service. If you suspect that the water in your home is not ideal for various daily activities, you need to hire a professional plumber for a maintenance check.
With years of experience providing top-notch plumbing repair service, you can rely on our team to ensure that the water flowing in your home is of high quality. Leverage our extensive industry knowledge and expertise to improve your water quality and environment. Here are some things you can try to improve water quality in your home.
Get Yourself a Water Filter
As the name suggests, water filters are effective tools that filter out sediments and contaminants from your water supply. Although these are great tools to handle a wide range of water-related issues, a plumber should be the one to recommend it after a comprehensive assessment of your plumbing. Once all your plumbing needs have been assessed, we'll proceed to recommend the ideal system for you. Beall Contracting can ensure that your plumbing is fitted with an appropriate water filter, enhancing the efficiency and functionality of your system.
Take Care of Your Water Systems
After installing a water filtration system in place, it is advisable to take care of it. This is only achieved through routine maintenance by a reputable and reliable plumber. At Beall Contracting, we have a team of dedicated and experienced contractors who guarantee exceptional maintenance of your water filtration system. Let us alleviate any guesswork and hassle out of everything by ensuring your system is operating at optimal efficiency.
Know When to Replace Your Pipes
If you detect some sediments in your water, it might not paint the actual picture of how severe your pipes are damaged. That's why onboarding a professional plumber for maintenance is recommended since they have the expertise and tools to assess the severity of damage thoroughly. If your piping is greatly affected by debris and sediment buildup, it might be time you consulted our experts for plumbing repair service. Broken lines that are beyond repair usually call for replacement, and who better to do it than the professionals at Beall Contracting.
Be Mindful of What You Flush
With most products marketed as good for flushing, this is not always the case, and you may end up flushing the wrong item. Most plumbing-related issues are caused by a clogged toilet, easily growing into a significant plumbing problem. It is important to remember that only human waste should be flushed to avoid costly repairs and plumbing inefficiencies.
Are you suspecting there's something wrong with your water? Alleviate any concerns and doubts by scheduling a maintenance check with our experts. Contact us today at Beall Contracting for information on improving your water quality. We guarantee nothing but exceptional plumbing repair service at a pocket-friendly price.