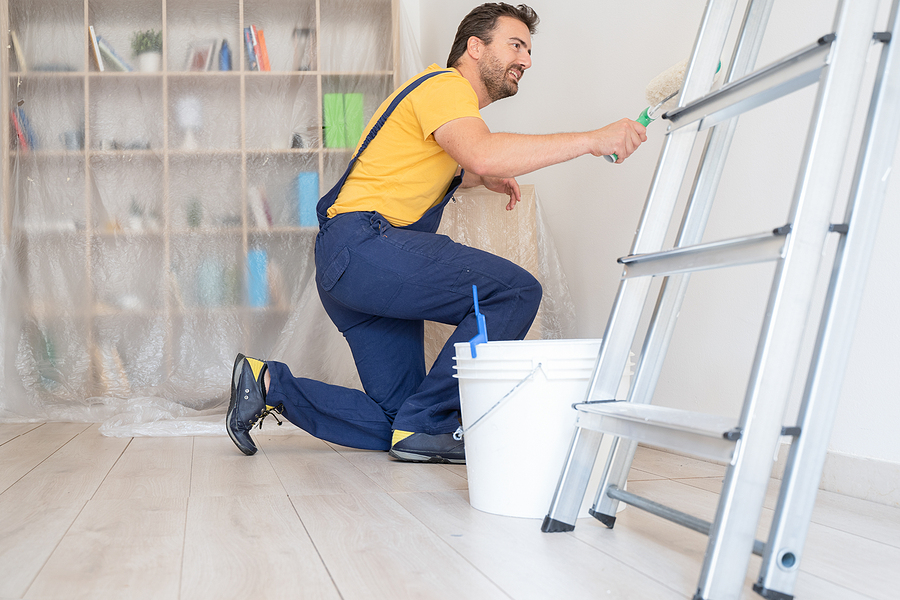 August 18, 2021
How to Choose a Professional Painter
Are you looking to paint your entire house or just a couple of rooms but don't want to do it yourself? Looks like you need a professional painter! There are just as many painting companies as there are paint colors, meaning the choices are overwhelming. With so many different choices to choose from, you have to consider so many different things before making your final decision on who you will hire to paint your rooms or your home. If you're looking for a trustworthy, reliable, and quick painting company for your next project, give Beall Contracting a call!
When it comes to choosing a painter for your next project, there are so many things to think about. Where are they based out of? Do they service your location? How much does it cost? Are they reliable? When you're hiring someone to do a job for you, you obviously want their price point to match their quality, and you want to hire someone you feel safe and comfortable with them being in your home.
If you're trying to choose a painter for your next project, these are some things you should do before making your final decision…
4 Things to Do Before Choosing a Painter
1. Read reviews
These days, reviews mean everything when it comes to finding someone to do a job for you. If you've never hired painters before and you don't know where to start, start by finding different companies in your area and read their reviews. If their reviews are great and people love them, hire them! If the reviews aren't great and people weren't pleased with their work, why waste your time and your money on them? Reviews are one of the first things you should look at when choosing a painter.
2. Company history
Reviews are an important part of choosing a painter, but so is their company history. You want to choose a company that knows what they are doing and they can provide what they say they will. Check out their company history to make sure they are who they say they are and they provide the services you need. The longer they've been around, the better their services probably are!
3. Ask questions
If you've narrowed your search to 2-3 different painting companies, ask them all the same questions and base your final decision on that. This could be asking them about their pricing, the products they use, what the timeline looks like, etc. Depending on whose answers you like the best, that's your choice!
4. Get a quote
Before you make your very final decision, you'll want to get a quote or estimate from all the final companies you are choosing from. Price is a big factor in hiring a painting company, that's why here at Beall Contracting, we offer free quotes so you never have to feel obligated!
If you're looking for fast, reliable, and trustworthy painters for your next home or office project, Beall Contracting is the option for you! Request a quote today by giving us a call!