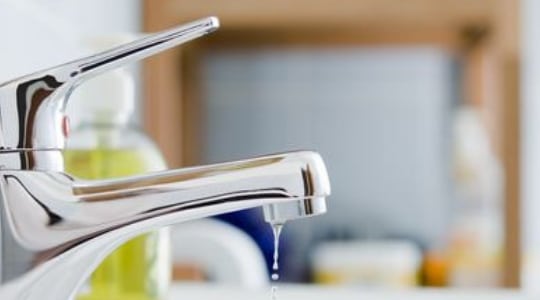 March 07, 2022
How to Fix a Leaking Faucet
There's nothing more annoying than a dripping or leaking faucet. The good news is that you don't have to deal with the irritating sound of a leak in your home, and you can have the issue handled before it gets out of hand. A leak can cause severe damage to the environment and leave a significant dent in your finances. To prevent further damage, it is advisable to onboard a professional plumber for leak detection and repair. Whether the internal parts of the faucet are corroded or covered mineral deposits, you can rely on Beall Contracting to get the job done.
Faucets contain washers, gaskets, and O-rings that can become defective, resulting in a leak. Homeowners who prefer taking matters into their own hands can repair most faucet leak-related issues, but you should consider hiring a plumber if you lack the knowledge, skills, or time. The professionals at Beall Contracting have years of experience dealing with different faucets, guaranteeing nothing short of excellence in every leak detection and repair. Here are some of the ways you can fix a leaky faucet.
Worn Out or Incorrect Washer
Due to constant use, the washers in your faucets become susceptible to wear and tear. This is one of the reasons why it is the most common cause for a leaky faucet and why you should have an expert plumber regularly assess and maintain your plumbing. When a compression faucet is used, a rubber washer is compressed against a valve seat. This exerts a lot of friction and pressure, eventually causing the washer to wear out. Homeowners can easily replace the damaged washer, but you should consult an expert if leaking persists. We can conduct a comprehensive assessment to determine the root of the leak before providing the needed repairs and replacements.
Worn Out O-Ring
The faucet handle is held in place using a stem screw attached to a small disc called the O-ring. Like any other component in a regularly used faucet, the O-ring is prone to regular wear and tear. A damaged O-ring usually results in a leak near the handle, which should be dealt with as soon as possible. Beall Contracting can have an experienced and well-equipped plumber at your location within a moment's notice, dealing with the problem before it gets out of hand.
Corroded Valve Seat
If your home is fitted with compression faucets, the valve seat is found between the spout and the faucet. This puts it in a compromising position where it can easily accumulate sediments that lead to corrosion and damage. We recommend cleaning the valve seat to remove any buildup and corrosion, ensuring you maintain a functioning and efficient faucet. A plumber can provide routine maintenance checks to alleviate the risk of a leak or any other related issues.
We provide comprehensive leak detection that covers all the bases for detecting and repairing leaks. Contact us at Beall Contracting to learn more about fixing a leaking faucet or other components.