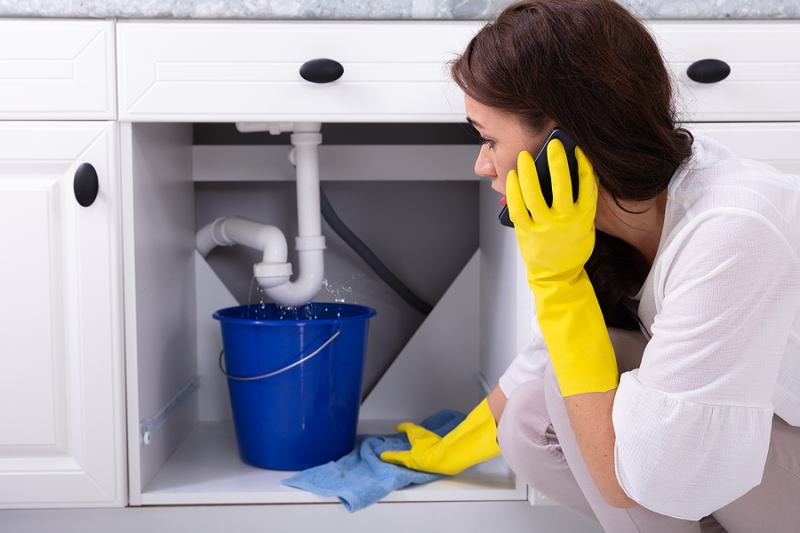 March 15, 2022
Signs That You Should Call a Plumber Immediately
Many people take their plumbing for granted and may not even give it much of a second thought until something goes wrong. However, the plumbing in your home or business premises is not something to take chances with. Even a minor plumbing issue such as a clogged toilet can become a major issue if left unaddressed. That's why it's important to pay attention to your plumbing at all times to prevent inconveniences and expensive plumbing disasters.
Keep an eye out for these five telltale signs of an imminent plumbing disaster and call a reliable plumber if you notice one of these.
The Faucet Won't Stop Dripping
A leaky faucet that drips once per second can waste over 3,000 gallons of water each year. Apart from running up your water bills, a dripping faucet can lead to mold growth in your home and cause breathing problems. If your faucet won't stop dripping, call a nearby plumber to help you with faucet repair.
Your Water Heater Has Stopped Working
Just like other plumbing fixtures in your home, your water heater can fail at some point due to normal wear and tear and sediment build-up. When your water heater stops working, be sure to call an experienced plumber right away. Ignoring water heater failure can lead to water damage in your home and fire risks. There's nothing more frustrating than taking a cold shower on a chilly day.
You Have a Burst Water Pipe
A burst water pipe can cause structural damage to various parts of your home and ruin your personal items. Whether you're dealing with a minor leak or a broken water pipe, it's best to call an emergency plumber to fix the problem and prevent any further damage to your property or your wallet.
There's Sewage Odor in Your Home
If you smell a distinctive, foul odor in or outside your home and it's persistent, chances are there's sewer gas escaping from your drain lines. Some of the things that may be causing foul smells in your home include sewage back-up, clogged drains, loose-fitting pipe connections, cracked drain pipes, blocked vents and many more. Left unchecked, sewage odor can lead to costly damage and expensive plumbing repairs down the line.
Your Toilet Is Clogged and Plunging Isn't Helping
Nothing is worse than a clogged toilet that won't flush. Usually, toilets get clogged due to a clogged drain line, mineral build-up, clogged S-trap, flushing non-flushable wipes down the toilet, and many other causes. If you've tried everything and your toilet can't unclog, it is wise to call an experienced plumber to fix the problem.
Need Plumbing Service in Your Property? Get in Touch with Beall Contracting
If you are in need of reliable and affordable plumbing services in your home or business, you can rely on Beall Contracting to meet and even exceed your expectations.
Beall Contracting offers an incredible selection of residential and commercial plumbing services. From leak detection and drain cleaning to water heater repair and sewer repair, our knowledgeable plumbers have the experience and advanced equipment to resolve all of your plumbing problems.