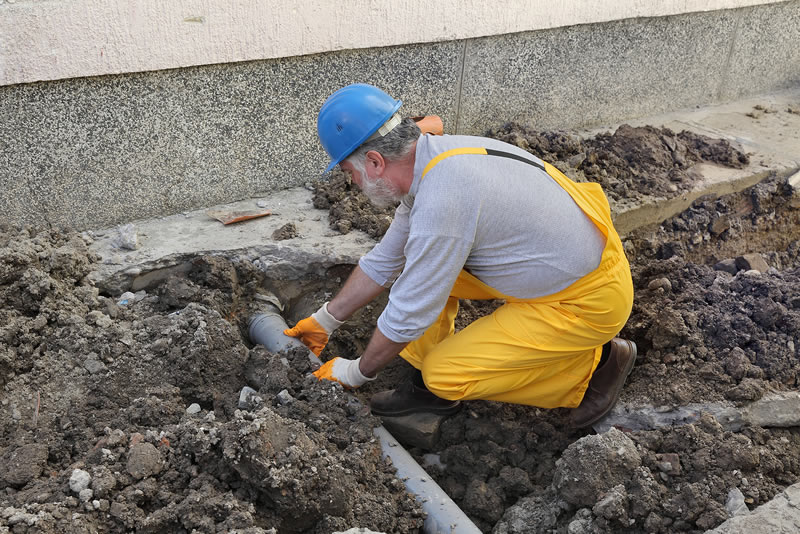 August 18, 2022
Tips To Avoid Sewer Repair Scams
Have you been looking into articles on the internet on the signs of broken sewage lines? At some point, you might have wanted to put an end to the problems you have been facing and decide to call a professional plumber to learn what is wrong. In the end, you learn that you need sewer repair and this alone is enough to make you nervous. However, if the supposed professional you hired is there to steal your money, this would totally make the situation way worse. Since every one of us should be cautious when it comes to scammers, we are going to tell you some of the common sewer repair scams and give you tips on how to avoid them.
Exaggerating
Normally, the course of damage to your sewer lines doesn't happen in a very short amount of time; they don't just fail out of nowhere and just give you a bunch of troubles in a single day. Waiting a couple of days will not make things messier and more disastrous under normal conditions. So, if the professional you hired is telling you that your sewer line replacement needs to take place immediately and that you can't wait any longer because the situation is very pressing, they are most likely trying to scam you. Another way they can do this is to show up right after bad weather conditions and mention how your sewer lines are in very bad condition due to the weather and that they need repair or replacement as soon as possible. In this case, they are just trying to take advantage of the panic atmosphere the storm or the hurricane created. Don't give into anxiety and don't agree with their terms right away, make sure to question their licenses and certifications first.
Prices
Normal people may not know the average prices for sewer repairs or replacements and unless you have two options you can compare, you might fall into the common overcharging technique. When scammers show up in your house, they are going to tell you very high numbers to take advantage of your status. To avoid this trap, make sure to call three to five plumbing companies in your area and learn about their prices so you can compare.
Videos
Since your sewer pipes are located underground, many companies look inside these pipes with a camera to see the damage inside your pipes and decide whether you need repair or not. A method that is commonly used by scammers these days is showing a video of another property's damaged sewer line pipes to make you think that they are yours and needs repair or replacement. To avoid this scam, you can request them to record a video of a part of your property first and then your sewer line pipes.
Your Safe Choice- Beall Contracting
The best way to avoid being scammed is to know the different techniques of scammers and in this article, we have tried to mention some of these techniques and how you can avoid these traps. Make sure to check for the reviews of users and ratings of the company on the internet before hiring a plumber for sewer repair. Additionally, to be extra safe, you can call the company and speak with their representatives to learn more. That's why the representatives of Beall Contracting are waiting for your call. We are a reliable plumbing company and are ready to provide you with many different services including plumbing repair, sewer repair, drain cleaning, pipe repair, water heater repair, and many others! To relax your mind, speak with one of our representatives today, we will be waiting.