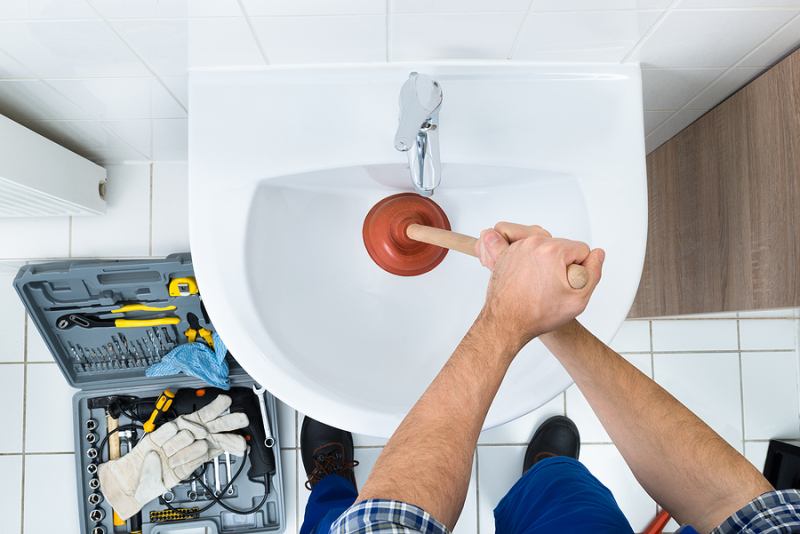 April 13, 2022
What Not to Put Down the Drain
It might be convenient to just toss food scraps down the sink, pour grease into your sink and wash it down the drain, or dump a dirty diaper into your toilet and flush it.
But did you know that casually flushing things down your drains could be ruining your home's plumbing?
The truth is, our drains aren't designed to deal with all of the things we send down the pipes. If it's not human waste, toilet paper, or wastewater, it's best to put it in the trash rather than flushing it down the drains.
Here's our list of some of the things you shouldn't put down the drain.
Coffee Grounds
You may assume that coffee grounds are small enough that they won't present a plumbing problem, but that's not the case. Coffee grounds aren't completely water-soluble, so they are more likely to clump in the pipes and cause a blockage. It's advisable to dispose of coffee grounds in the trash can or use them for composting.
Eggshells
Eggshells may seem harmless, but the shells will bind with food waste, fats, oils, and other items to create blockages in pipes.
Grease, Fats, and Oils
Grease, fats, and oils (FOG) are the biggest offenders for blocking drains. These three substances not only stick to the inside of pipes, but they also trap other items in the pipes such as food waste and cotton balls to form 'fatbergs.' In fact, grease, fats, and oils account for more than 50 percent of all sewer overflows that happen the U.S. each year.
Grease, fats, and oil should be disposed of in a food bin or food waste container.
Cotton Balls
Although cotton balls are biodegradable, they do not dissolve instantly. In fact, they are highly absorbent, meaning they can easily attract other non-flushable materials and cause blockages.
Paper Towels
Just like cotton balls, paper towels are highly absorbent and do not dissolve instantly. This means paper towels should not be flushed down your drains because they're more likely to bind together with other non-flushable items to form blockages in your pipes. The best way to dispose of paper towels is to place them in your recycling bin.
Condoms
Condoms aren't biodegradable and do not dissolve in water. If you flush condoms down your drains, they will get stuck in your pipes or end up causing problems in your septic tank. Instead of flushing condoms down the drain, wrap them in tissue paper and throw them in your trash can.
Other things you shouldn't flush down your drains include flour, pasta, rice, flushable wipes, paint, cat litter, medications, and product stickers.
How to Tell If Your Drain Is Clogged
Here are signs to look out for:
Toilet doesn't flush
Awful smells coming from your drains
Gurgling sounds coming from your drains
Water is slow to drain from your sink, shower, bathtub, and other drains
Wastewater backup
If you're in need of a knowledgeable and experienced plumber to help you with drain cleaning, get in touch with Beall Contracting.