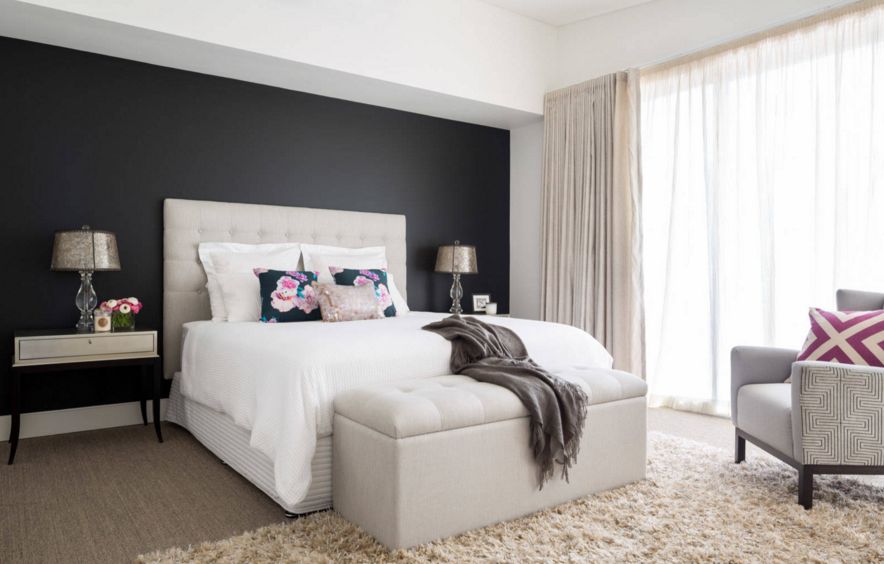 July 15, 2021
What Paint Colors are the best for a Bedroom?
When it comes to picking paint colors, believe it or not, there is right and wrong. Crazy to think, right? But certain rooms in your home should give off different feelings. For example, your living room should feel warm and cozy, where your bathroom can be filled with color to help you feel energized. If you're looking for an inside look of what we do here at Beall Contracting, today is your lucky day! Call us to schedule painting services.
Our team gets asked about paint colors almost every day and we give each of our clients the same answer every time. While your paint color is based on your preference and what you like, Beall Contracting is here to lend a hand if you need help making choices on paint colors, or if you want your home painted in a snap!
Depending on the mood or vibe you are trying to achieve in your bedroom, there are different color options you can go with. Let's discuss our top choices for bedroom paint colors based on different moods.
3 different moods for bedrooms and colors we recommend:
1. Soft & gentle
If you're looking to give your bedroom a soft, gentle, and cozy vibe, the best kind of color to go with is some sort of beige or pastel. When you use light beiges or pastels, you create a sense of relaxation and peace in your room, which is perfect if you only spend time in there at bedtime! Our favorite bedroom color if you are looking to give off cozy feelings is a light gray/beige that gives off a lot of warmth. Or, if you want to experiment with color, pastel colors, such as purple create a feeling of welcoming and softness.
2. Amplify your space
If your style is brighter and bold, and you want your bedroom to make a statement, bold colors are the way to go. We aren't saying to go with lime green, but using a color like navy blue will amplify your bedroom and make a statement to anyone that sees it. Believe it or not, darker colors can actually make smaller bedrooms look and feel bigger, so if this is an issue you deal with, try adding in a dark accent wall! Balance out your dark walls with light and airy bedding, furniture, and décor pieces to create a sense of character and balance.
3. Cool and soothing
Is your vibe and aesthetic more cool-toned colors and soothing? Then you should accent your walls with a cool, light paint color. Pick out your favorite color (blue for example) and pick a light version of it that has more cool (blue) undertones. This will give the feeling of being cozy and comfortable in your bedroom, and if you keep the temperature of your room on the cooler side, choosing a cool-toned wall color will help complement the cooler temperatures – allowing you to get that deep sleep you've been needing.
Need help picking out paint colors or hire a handyman to paint your home in a flash? Call the team at Beall Contracting today!