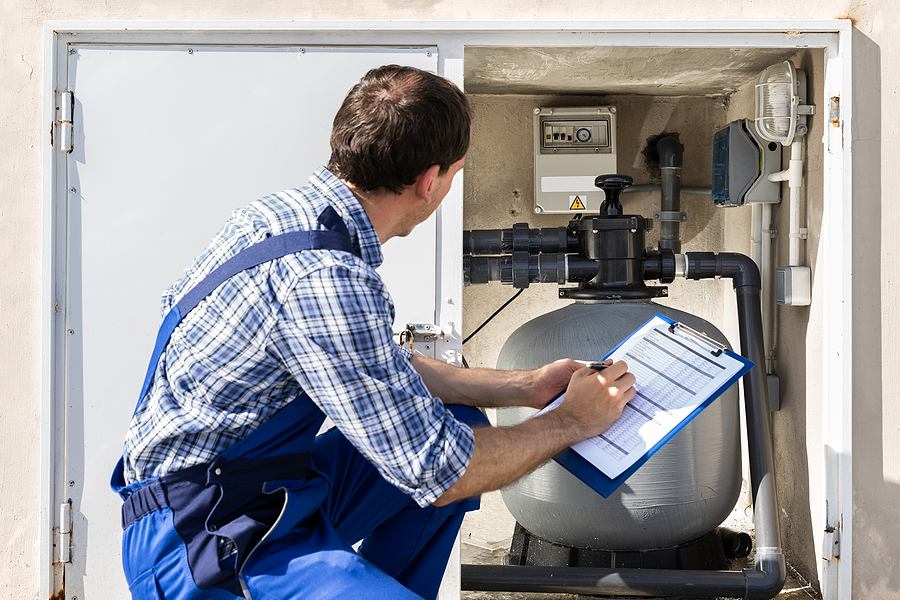 December 04, 2022
What To Do About Pressure Tank Problems
Pressure tanks play a significant part in our lives. However, many people get crazy when they have a pressure tank problem and don't know what to do about them. So, throughout this article, we will go over what pressure tank problems are, what you should do about them, when you should take action, and how Beall Contracting can help you. So, let's get started.
What are Pressure Tank Problems?
Pressure tanks are unique mechanisms that allow the water in pipes to be given to you at the desired pressure. Now that we know what they do let's look at how they work. Pressure tanks have a simple but complex structure. Typically, there is a pump which pulls the water to the bottom of the tank and pushes the air up. When we want water to come, the tank gets more water in, and the air becomes pressed. This highly compressed air causes the water to get out in the level of water we have opened through the pipes. Although this fantastic mechanism works well, sometimes there is a problem with one of its parts, and this causes a pressure tank problem.
What Should I Do About Them?
We can do a few things for a pressure tank that doesn't work well. Firstly, fixing a waterlogged tank. If your pressure tank is filled with water, it is starting to have low-quality water, and the pressure keeps on fluctuating, then we need to replace the well pressure tank. If there is a bad well pressure switch, we need to replace that part. It is about identifying the problem and replacing that part of the pressure tank. However, this would require a lot of your time. Instead, you can call Beall Contracting today.
When Should I Take Action?
A few signs show when you should take action about your pressure tank. Let's go over a few. Firstly, having no water in the water pressure tank. If you are getting no water from your faucet, most likely, this tank is empty. Secondly, if you realize that there is a change in your water quality, this indicates a problem in your pressure tank or your pump. The changes usually are shown in the color and odor of the water. Lastly, if you have an uneven pressure of water, then there is something wrong with the pump. If you have seen any of these in your house lately or want to know more about the times to take action, contact Beall Contracting today.
The Right Company for Pressure Tanks, Beall Contracting
Pressure tank issues can't be ignored because they are constantly used in our house. So, we need to learn about them. However, learning more about pressure tanks and taking action will also take much of your valuable time and energy required for great pressure. But what about people who need this time? That's what we are here for. At Beall Contracting, we have dedicated ourselves to fixing your pressure tank problems in no time. With our modern equipment, experienced plumbers, and dedication, plumbing services have never been more accessible! Call us now to learn more about us and how you can try fixing pressure tanks yourself.